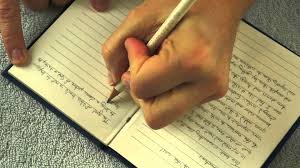 In any type of writing out there, the writer will always have to use the point of view rule. There are so many wonderful books out there that were written very well because the point of view rules were used so that the writing was not confusing and not hard to understand. If you know how to use the point of view rule very well, your writing will be very clear and you can really help your readers to really see and to really hear what you are writing for them to read. Today, we are going to be looking at the three different ways of writing with this point of view rules for writing narratives, essays and other kinds of writings out there so if you are curious to find out about these things and to learn about them, just keep on reading down below as we are going to be talking about these things.
There are three point of views that you can use in any sort of writing that you would do. If you are someone who wants to write about yourself and to tell people of the things that you have gone through and all that, or to write about yourself in a story, you should use the first person point of view which is you telling others about yourself and of your experiences. You might want to write out a story where you are the main character of the story and if you do this, you are using the first person point of view which you will often use the pronoun "I" and "me". There are so many books out there that have these kinds of writings and you may know a lot of them.
The second person point of view is usually writings when a person is instructing people to do certain things. You might find these types of writings when you get user manuals and the like because the writer is writing to you how to do something and how not to do something so you should be really ready to listen to these kinds of writings. Now the third person point of view is when a writer of a book or a writer of a story is writing about certain other characters and when the writer tells you something about them or tells you a story about them.
The writer is not part of the story but is just giving the narrative to his or her readers. Be sure to check out this website at https://www.youtube.com/watch?v=f4g4_W28KqE and know more about POV.